We celebrated the third Shakespeare Schools Festival - Malawi from Friday, 29th to Saturday, 30th November, 2019 at Kamuzu Academy.
Twelve schools and one youth group performed twelve plays and more sonnets.
They included two schools for the deaf.
Four hundred pupils and their teachers represented (and travelled from) every region of Malawi.
An important innovation this year was that each school was allotted a strict limit of thirty minutes to perform its play.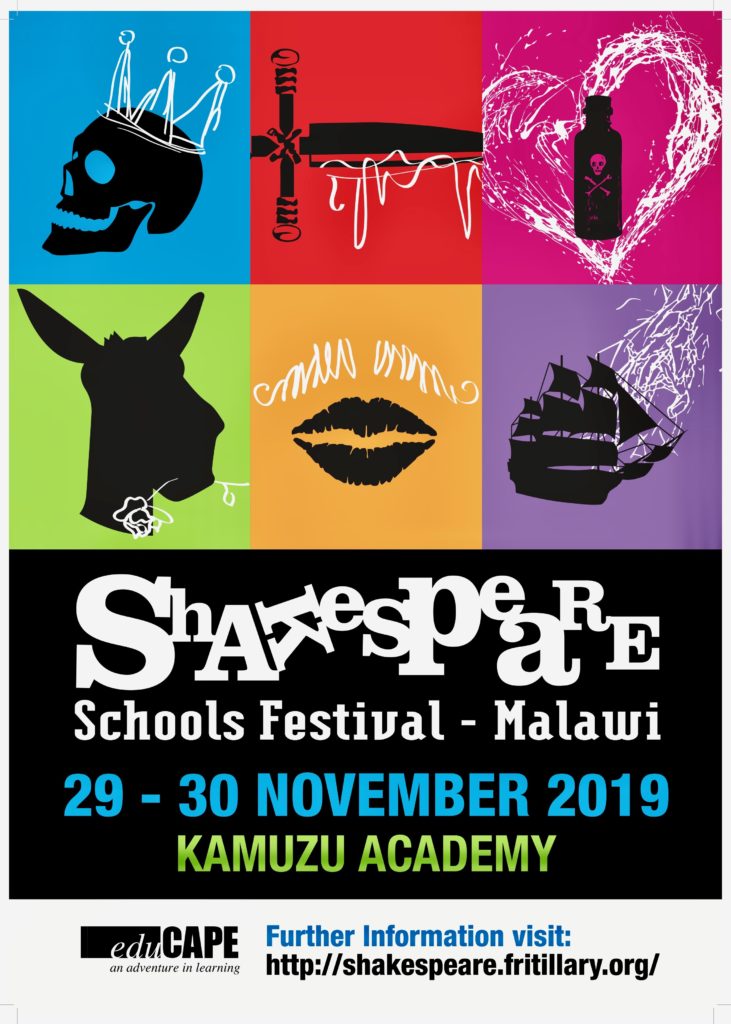 Ms. Kseniya Filinova-Bruton, the Director of the Shakespeare Schools Festival - South Africa, writes to extend her best wishes for the Malawi Festival here (.pdf).
She is photographed with Dr. John Kani, South African actor, director and playwright.
The poster and certificates that appear on this page are her gift.
The video record of the Festival follows.
The Festival prioritises the living experience of Shakespeare. However, it is hoped that these lightly edited versions of what appeared on stage will serve: as pleasant reminder to those who were present, as warm encouragement to those who might wish to participate in future and as enduring testament to people of good will elsewhere.
Click on the name of the play to watch the video.
The production quality accords with what is possible in rural Malawi at the onset of the heavy rains. It is our best attempt!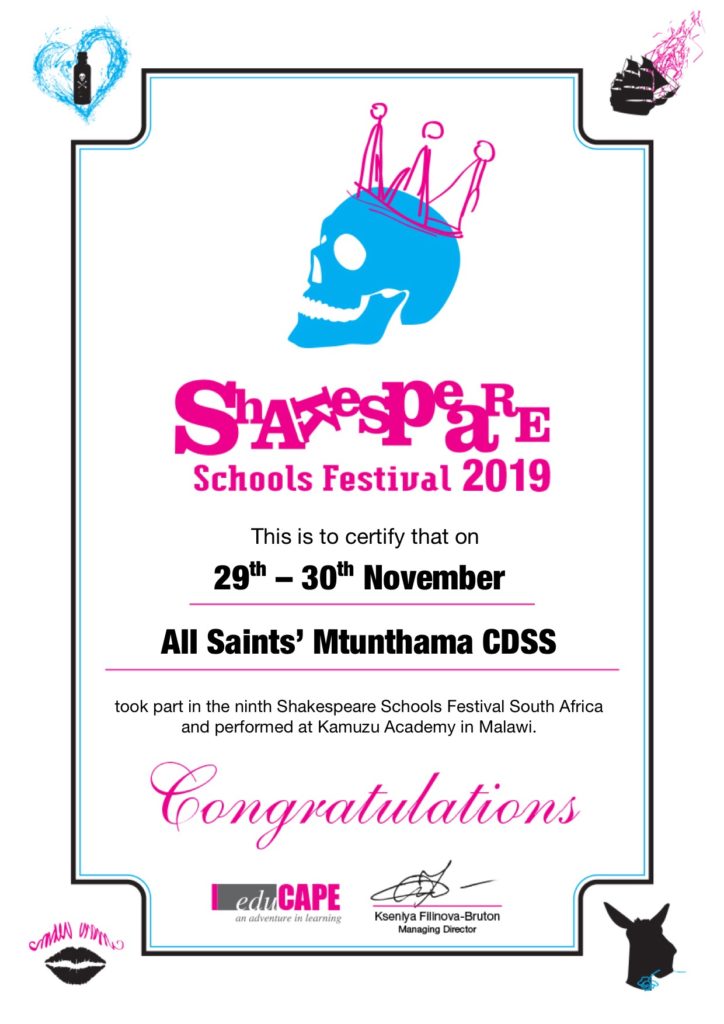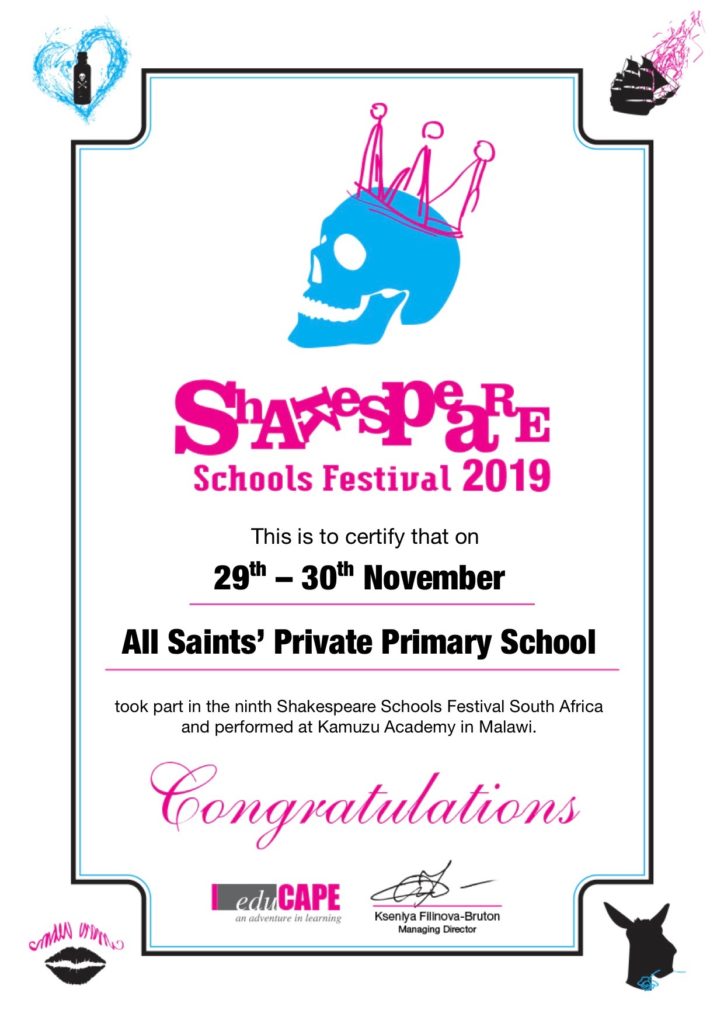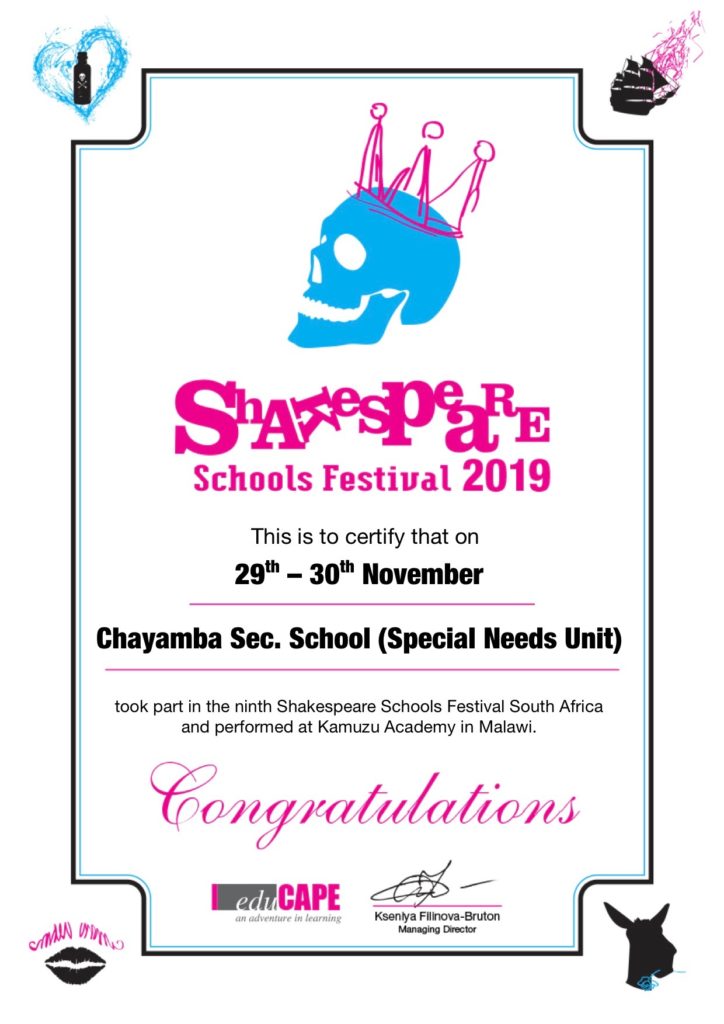 We learned of the presence of the Special Needs Unit too late to invite a Shakespeare play. Next year!
Here is a brief video clip of different scenes from everyday life at dress rehearsal (November 2019).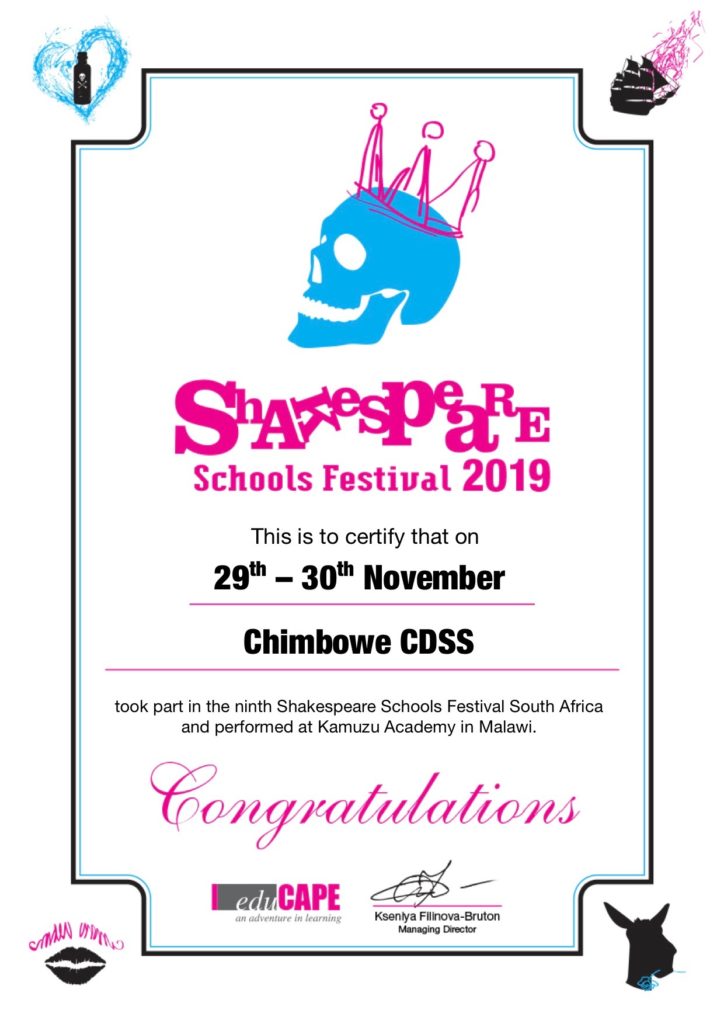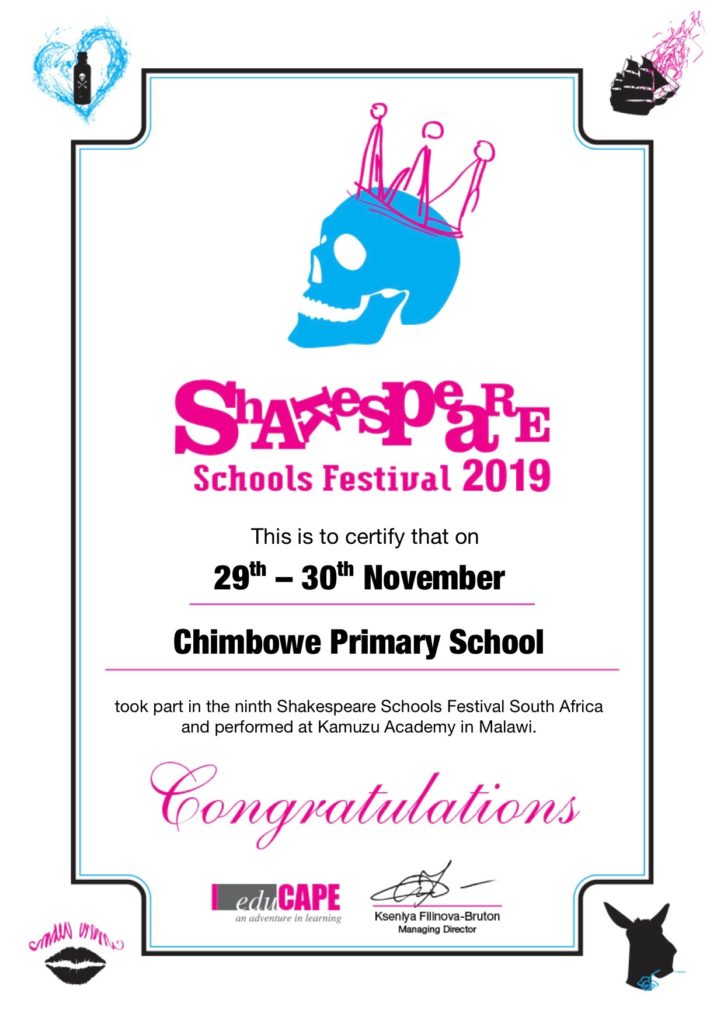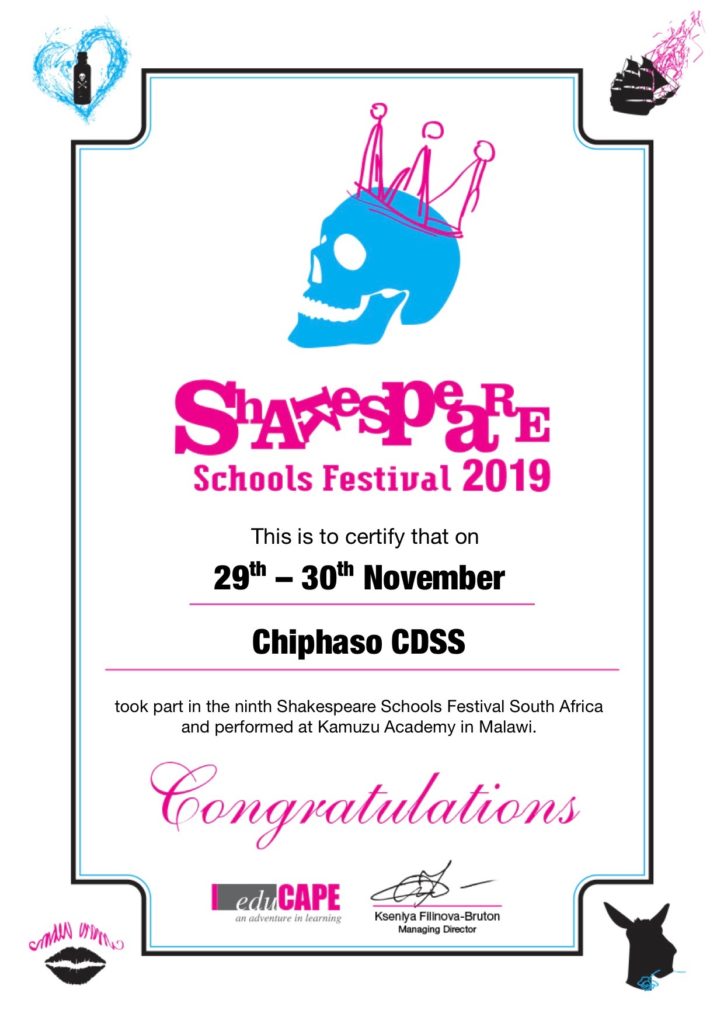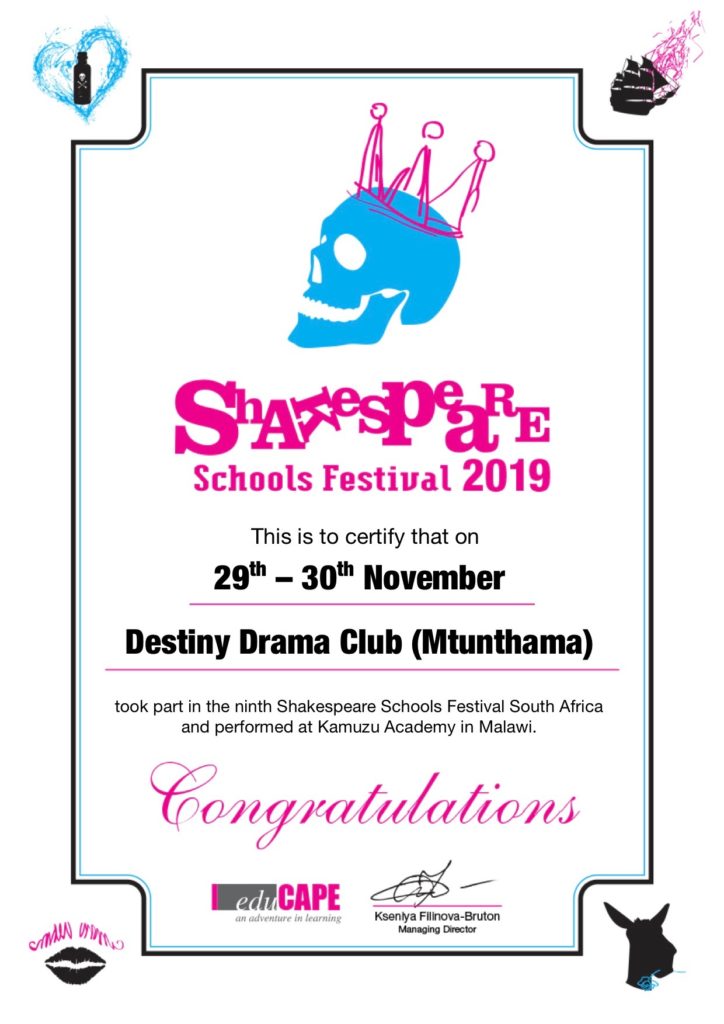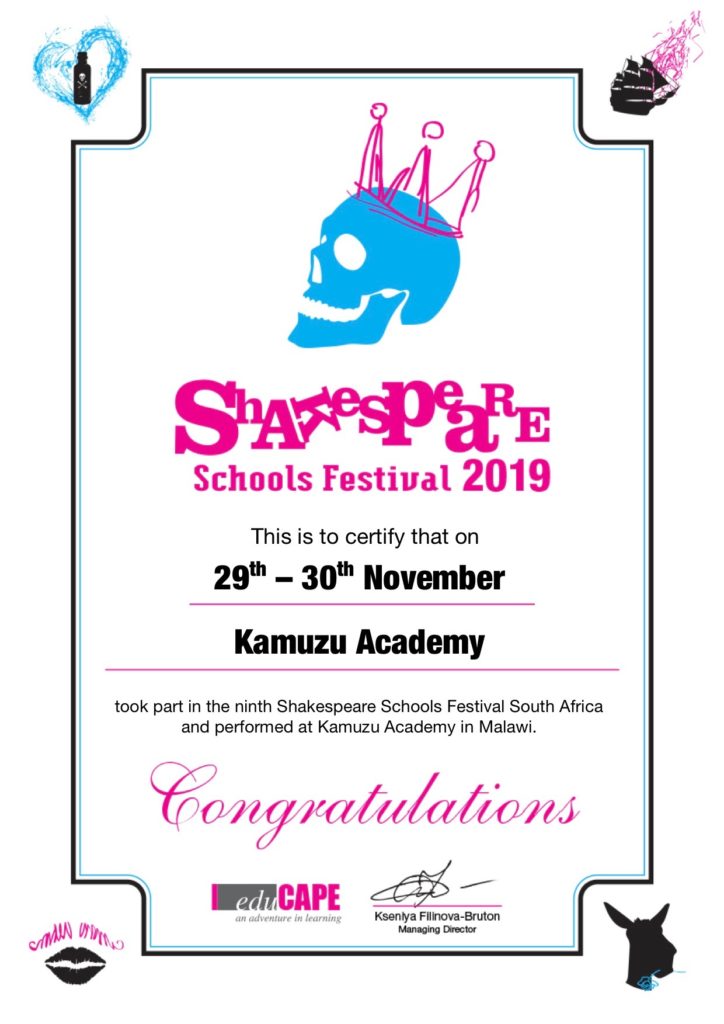 Kamuzu Academy (Website)
Film 08/12 (27:02)
The Kamuzu Academy Drama Club's poster is available here (.pdf).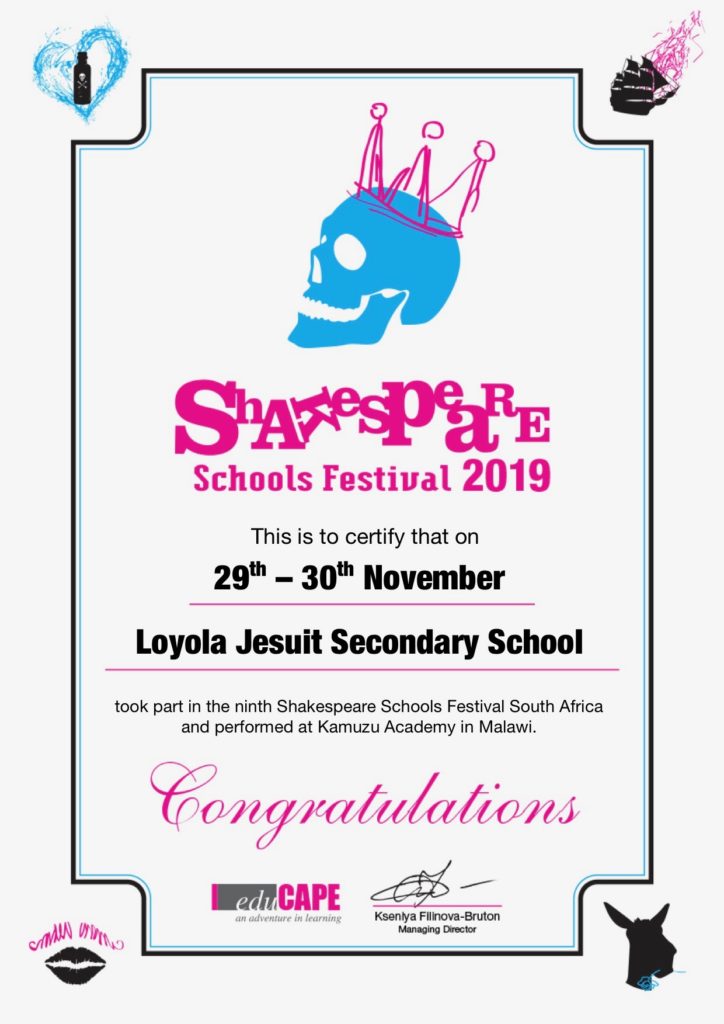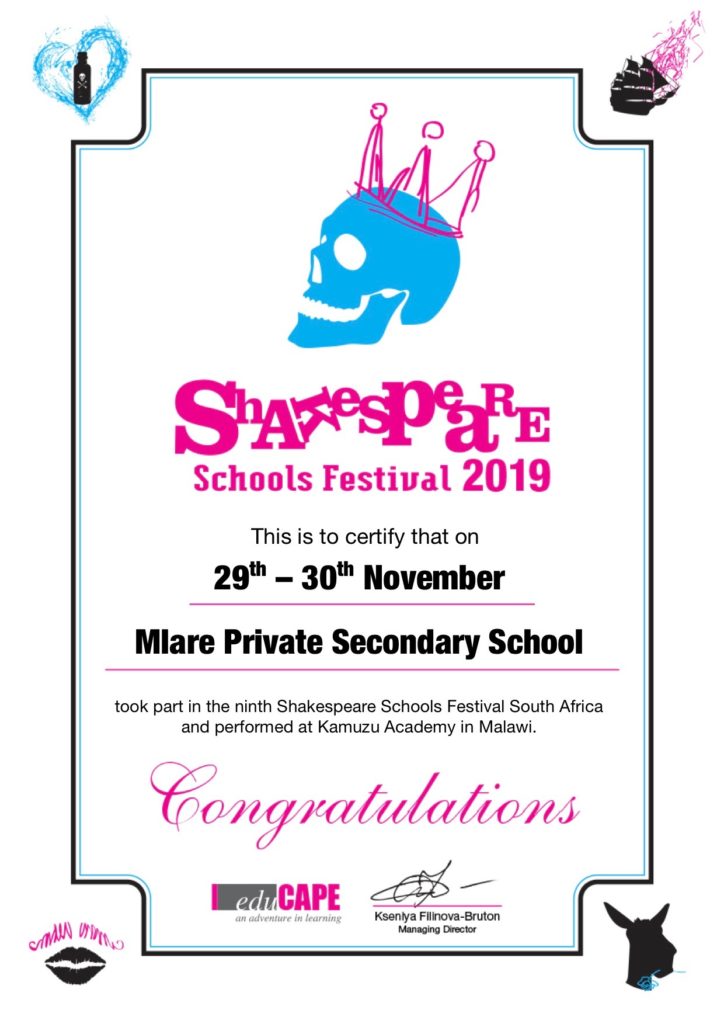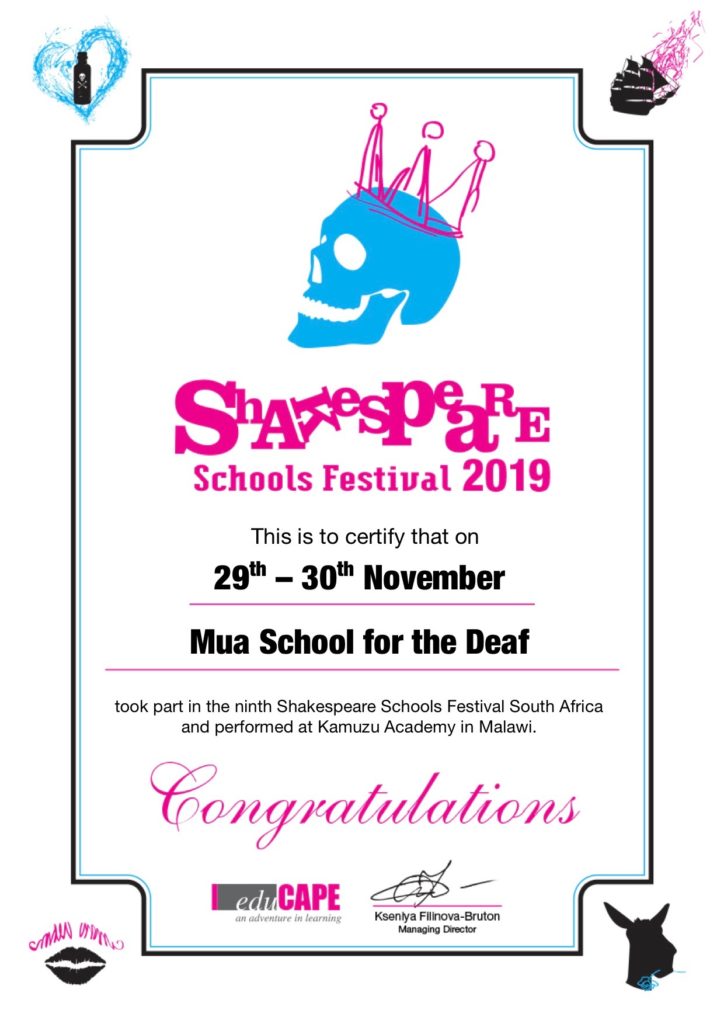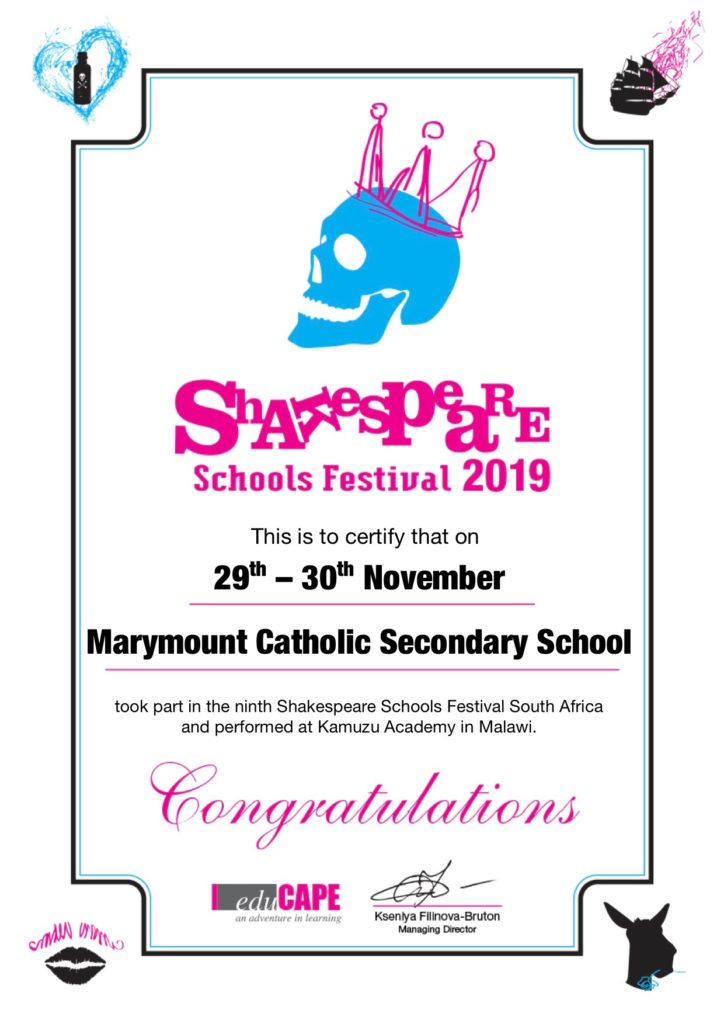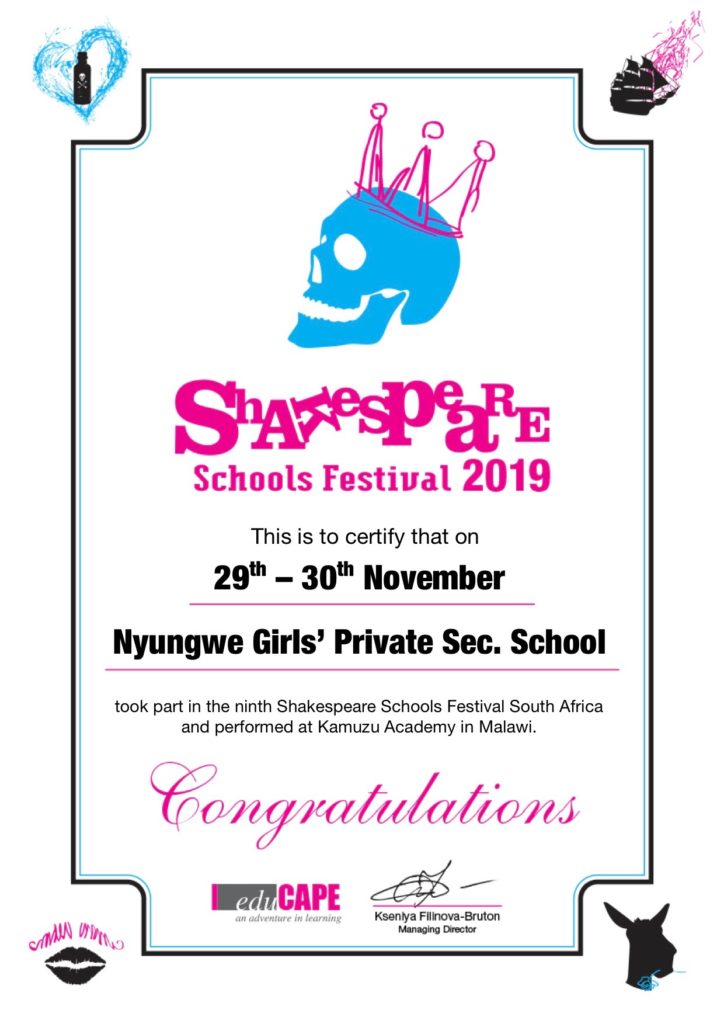 This two-day Festival surpassed even last year's. Renewed congratulations to all concerned!
The Directors' report on the Festival is available here (.pdf).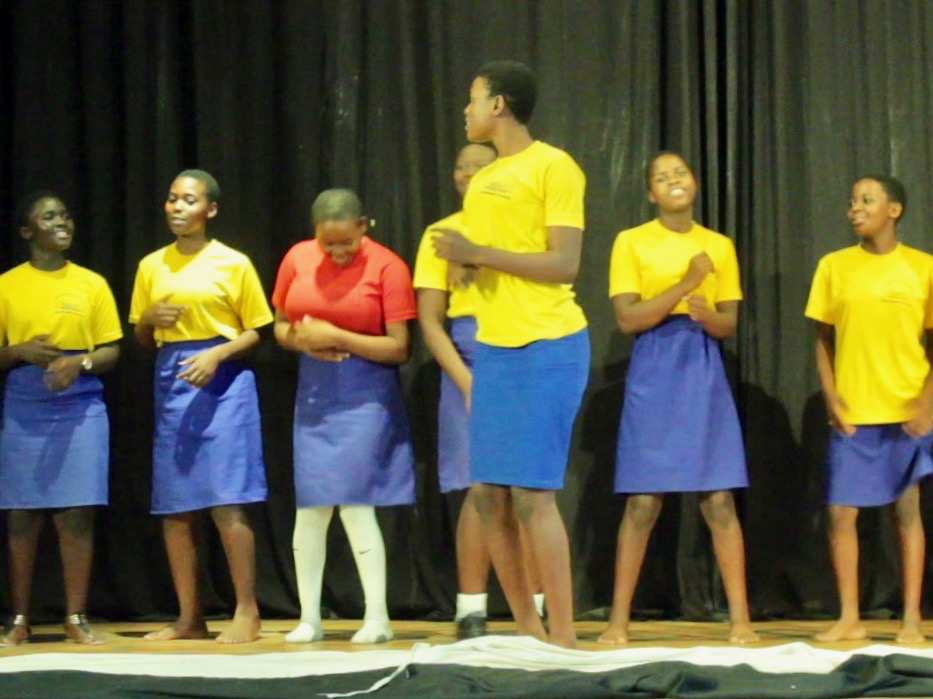 Nyungwe Girls' Catholic Private Secondary School is in Blantyre District and represented the Southern Region. Their return journey was most of 1000 km.
Pupils of the school performed A Midsummer Night's Dream.
There is a tradition of drama at the school. Nyungwe Girls' Catholic Private Secondary School was victorious at the National Schools Arts Festival (Nasfest) at Lilongwe Town Hall in 2016.
It seems appropriate that, as the first institution to join us from the Southern Region, their chant (which is part of the Malawi traditional girls' dance called chitelera) should introduce and conclude the video record of the Festival.
shakespeare.fritillary.org06/11