Shakespeare Schools FestivalMALAWI
(In conjunction with Kamuzu Academy's fortieth anniversary celebrations)
The Fifth Festival - 2021 / 2022
This year we propose a Festival in two parts: virtual (December 2021) and, if Covid allows, face-to-face (January to June 2022).
Here we present the Festival as it evolves!
Part I of the Festival consists in a small gathering of local schools at Kamuzu Academy, together with a larger Festival online.
It is scheduled for Saturday, 4th December, 2021.
Ten schools (including one for deaf children) and two youth groups (from Dedza, Kasungu, Lilongwe and Mzimba Districts) are involved!
All Saints' Mtunthama CDSS
Chambidzi Rita Primary School
Destiny Drama Club (Mtunthama)
Measure for Measure (28:25)

Lotus Cultural Team (Lilongwe)
Mlare Private Secondary School
'The Malawian Play' (26:36)

Mziza Mission Secondary School
Mzuzu International Academy
Best wishes to all concerned!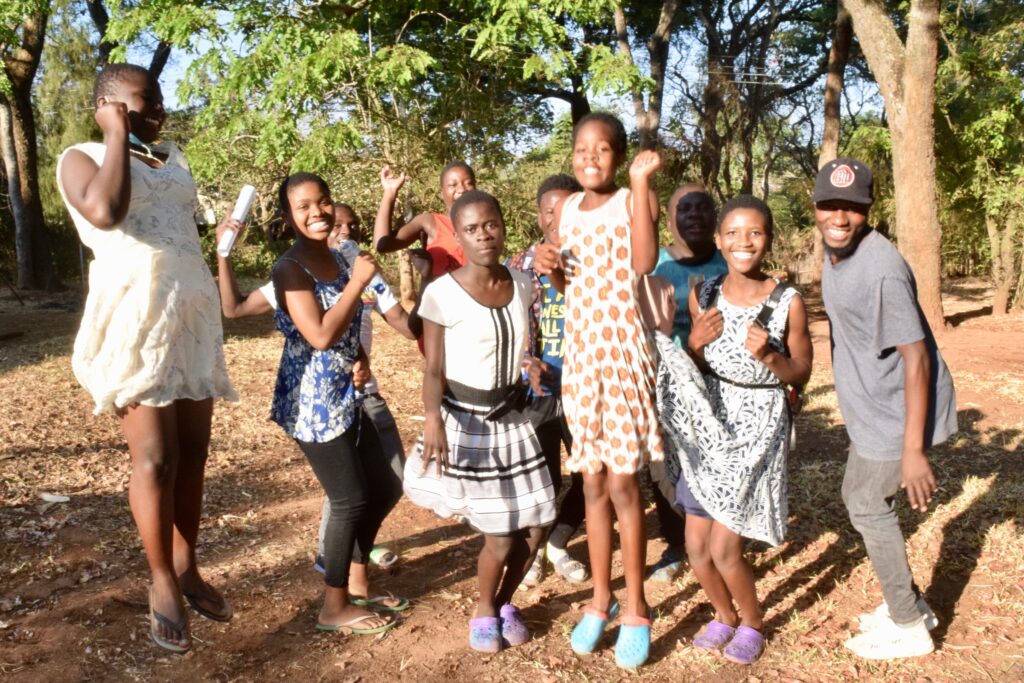 Destiny Drama Club (Mtunthama) jumps for joy!
Part II is intended as the Shakespeare Festival's contribution to Kamuzu Academy's fortieth anniversary celebrations (1981 – 2021).
We hope that Part II will be face-to-face (if Covid allows). It is scheduled from January to June, 2022.
shakespeare.fritillary.org02/11