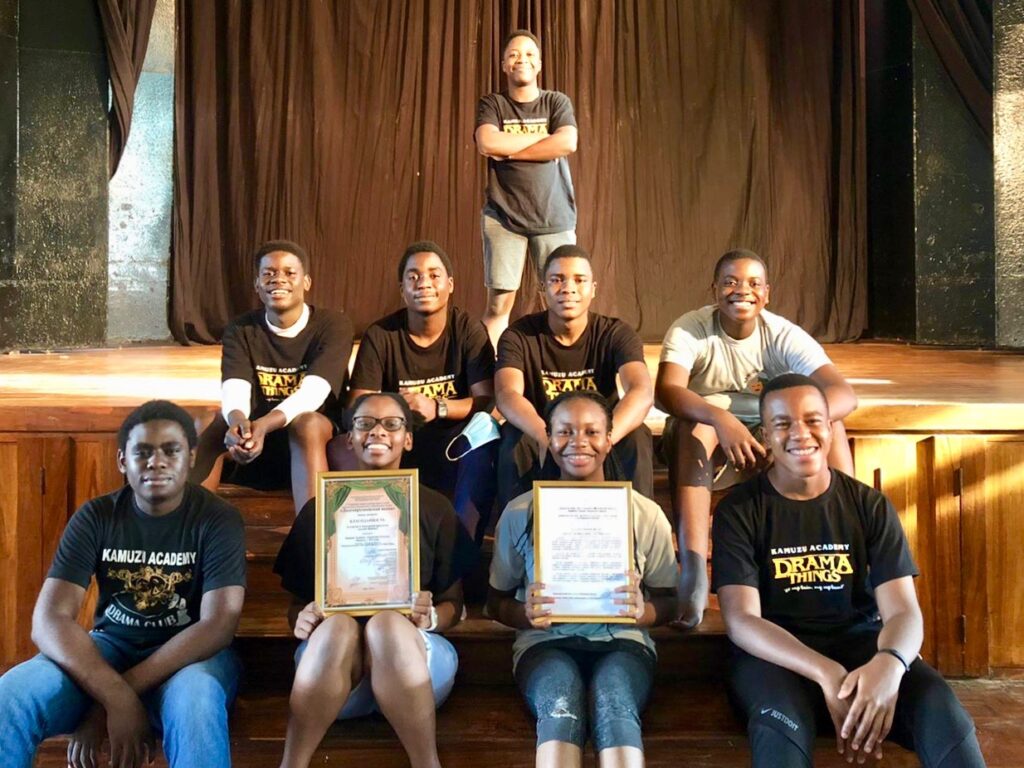 Kamuzu Academy Drama Club...
Members of Kamuzu Academy Drama Club are presented with certificates to attest their participation (on behalf of the Shakespeare Schools Festival - Malawi) at the Dolgoprudny Spring Festival, Russian Federation, in March 2021.
In June 2020 Ms. Kseniya Filinova-Bruton, founder and director of the Shakespeare Schools Festival - South Africa, returned to her native Russia to establish the Festival there.
We are delighted that she arranged for plays from Malawi and South Africa to be submitted online to the Dolgoprudny Spring Festival (22nd - 28th March 2021).
Kamuzu Academy's Othello (26:15) represented the Malawi Festival. It is the work of the Kamuzu Academy Drama Club under the direction of Mr. Lloyd William Parker.
The Dolgoprudny Spring Festival (Dolgoprudnenskaya Vesna) is hosted by Teatr Gorod and is sponsored by the Ministry of Culture of the Russian Federation (Moscow District).
Podmoskovye Segodnya's account of "Africa in Moscow" is available here (online) and here (.pdf).
Click here to watch the Festival's YouTube playlist, which incorporates online submissions from Russia, Malawi and South Africa.
The Festival Committee recognised Kamuzu Academy's contribution with a certificate (alongside) and a letter of commendation (.pdf).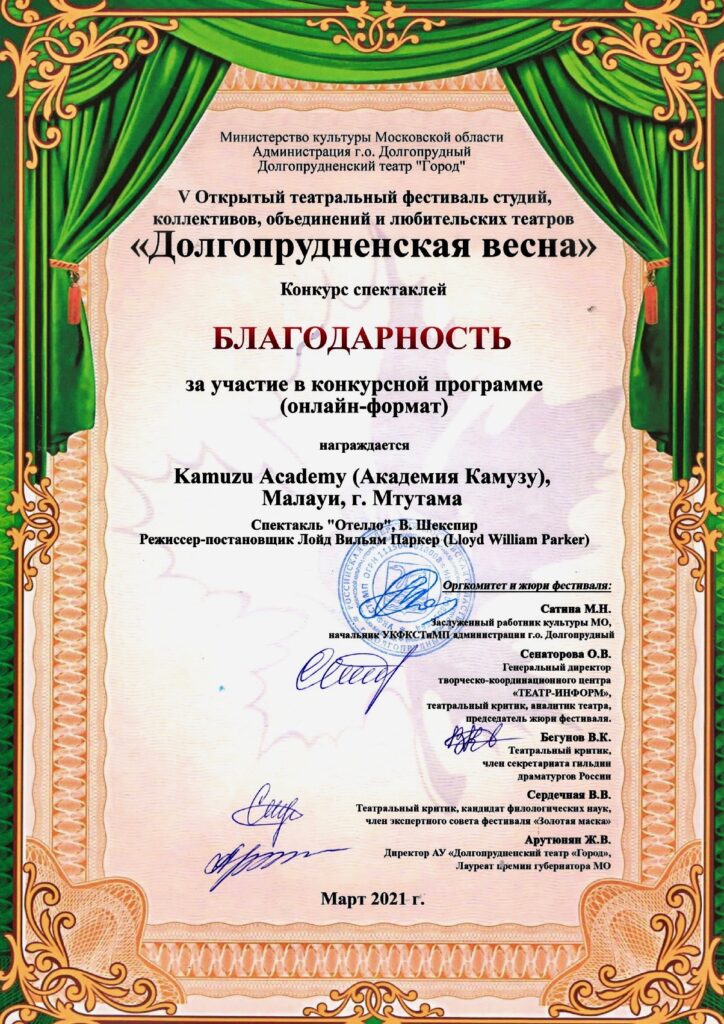 Spasibo bolshoe (Many thanks and Zikomo kwambili) to all concerned. It is hoped that this will prove the beginning of international friendship and cultural exchange between the Malawi and Russian Festivals!
shakespeare.fritillary.org03/11