Kamuzu Academy Law Department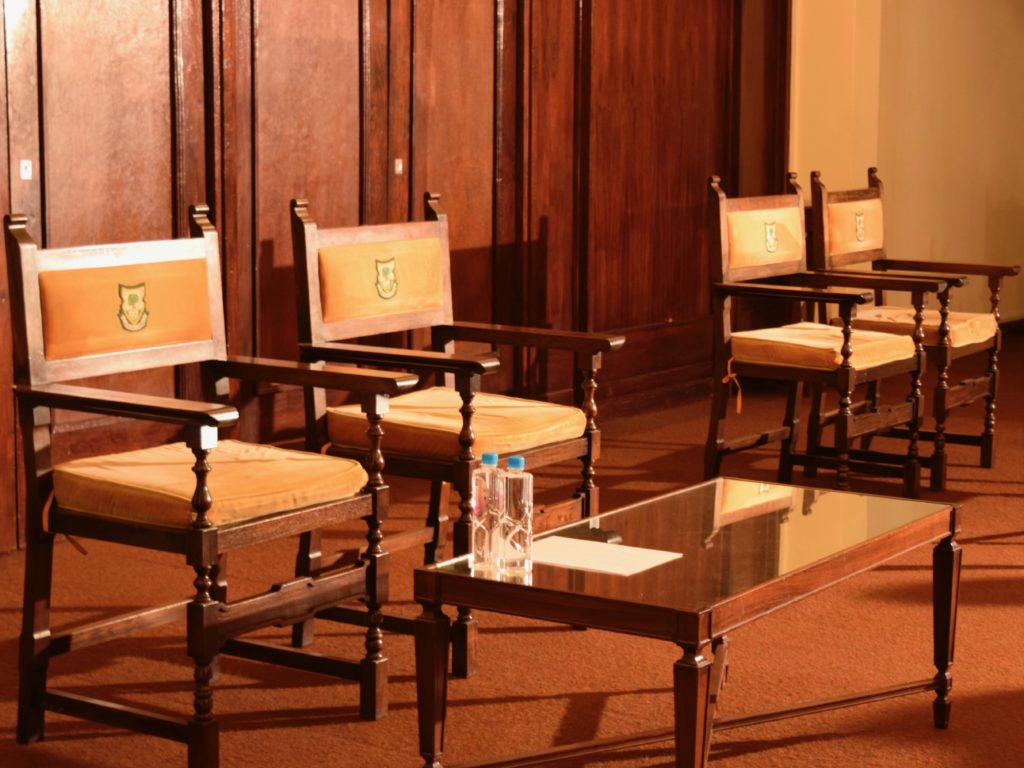 In recent years it has become the tradition to mark the end of the academic year with a Moot Court. Lower Sixth lawyers compete against Upper Sixth lawyers before an audience of their peers. The Moot Court has been filmed on two occasions.
In 2021 the Moot Court took place on 16th March. Messrs. Theodore Mitole and Chuma Tukula (Lower Sixth) narrowly prevailed against Messrs. Kutemwa Chirwa and Ronnie Kamkwasi (Upper Sixth) in a case heard before the Supreme Court of the United Kingdom (sitting for the occasion in the VIP) which concerned Occupiers' Liability and the Tort of Negligence.
Click here to watch (30:59).
In 2019 the Moot Court took place on 25th April. Mlles. Chawezi Chirwa and Atupele Chiwaya (Lower Sixth) emerged victors over Mr. Ramzan Kamoto and Miss Tapiwa Liwimbi (Upper Sixth). Photographs illustrate this page.
Click here to watch (14:04).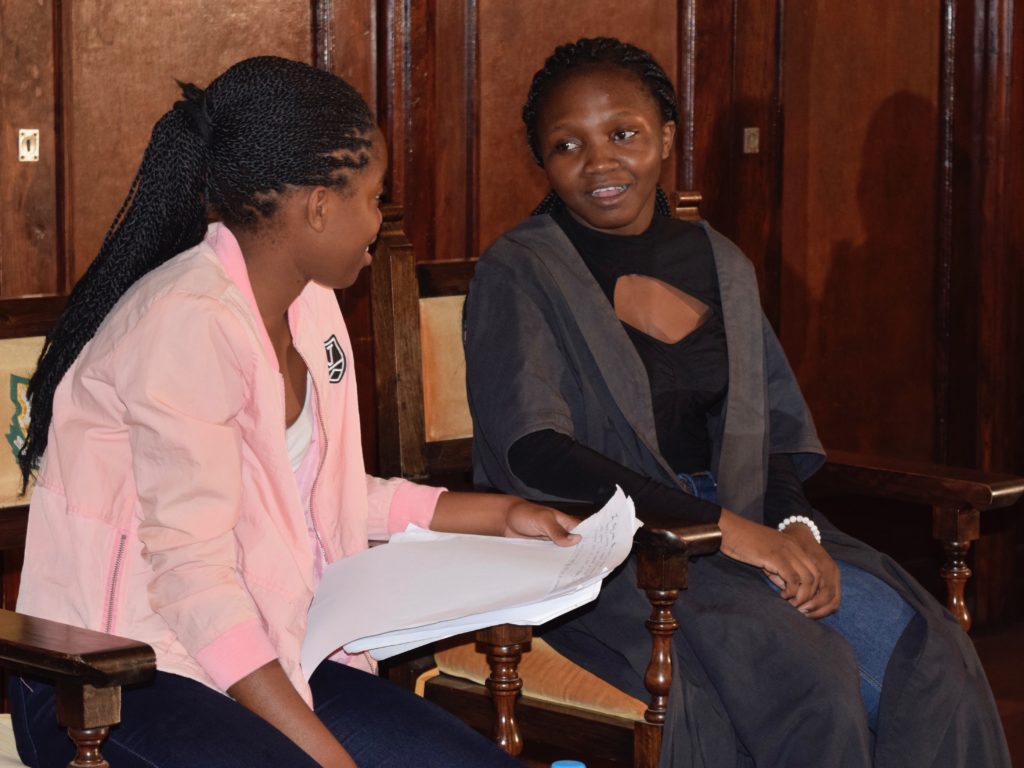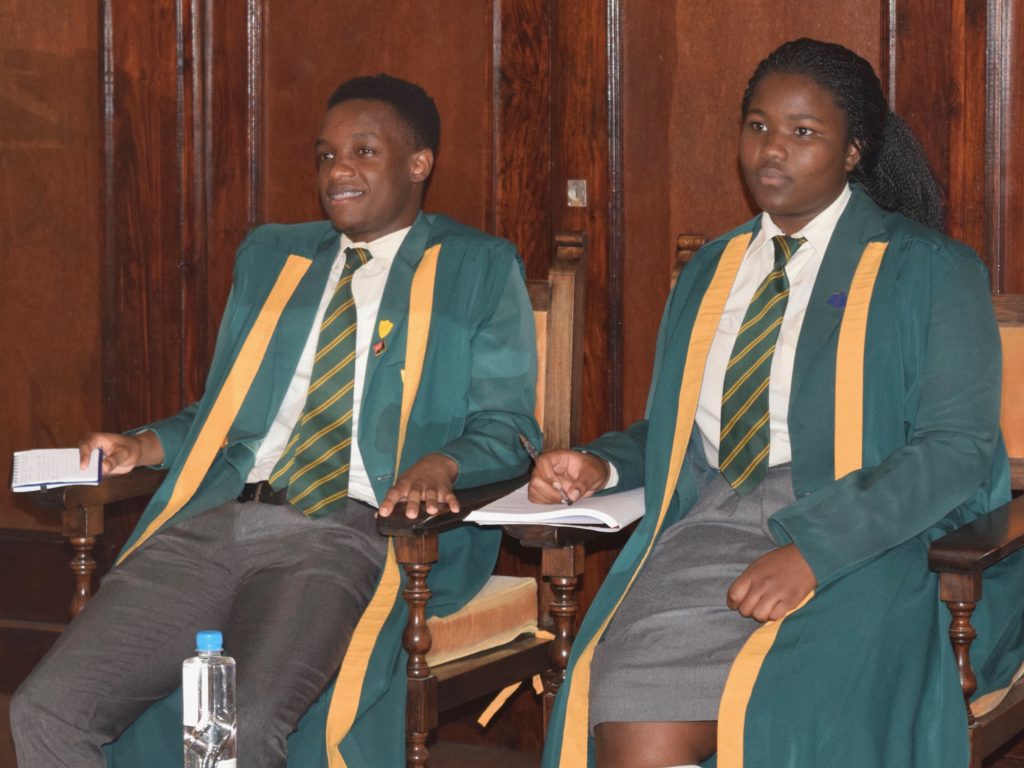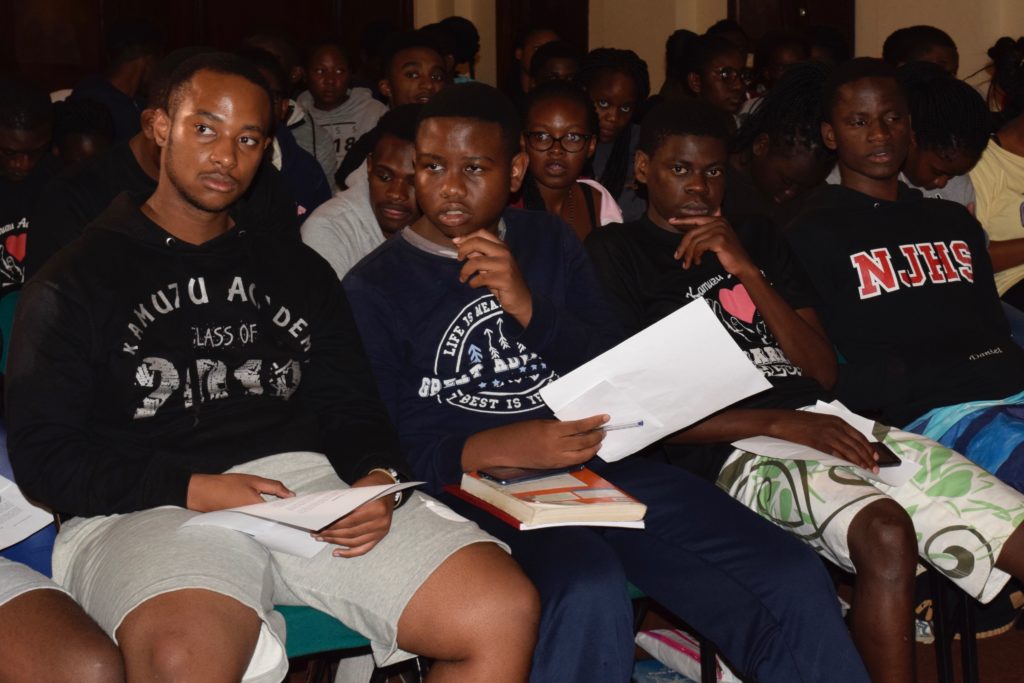 law-psych.fritillary.org02/06