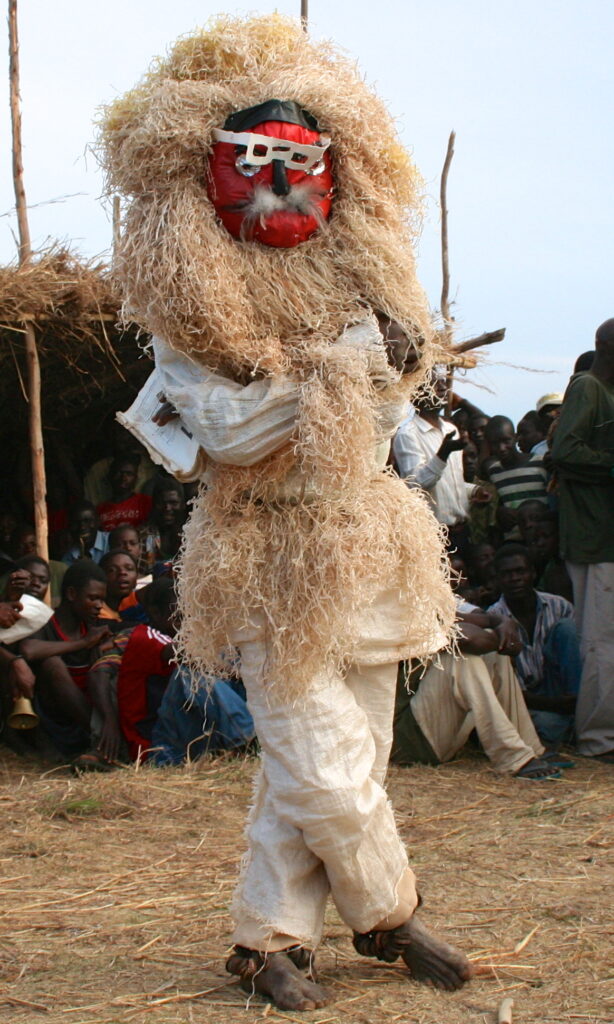 Gule Wamkulu is the Great Dance of the Chewa people of Malawi, Mozambique and Zambia (and to an extent Zimbabwe). It is characterised by its rich storehouse of masks and structures, which (according to the elders) are the vehicle by which the ancestors return to the village to admonish the living.
Kamuzu Academy is the school established by H. E. the Life President of the Republic of Malawi the Ngwazi Dr. H. Kamuzu Banda to be the Eton College of Africa. It is located in rural Kasungu District at the site of the Kachere Tree, under whose shade the Ngwazi received his primary education.
The intention of the Kamuzu Academy Gule Wamkulu Project is to record and examine the lived experience of the Great Dance as we encounter it while residing in and around Kamuzu Academy. This is the first time that such work has been attempted in this part of Malawi.
It is our hope that, in conjunction with Traditional Authority Chinyama and the many Senior Group, Group Village and Village Headmen who have extended their welcome and support, this ongoing enquiry will serve: i) as witness to the strength and vitality of Chewa heritage in Kasungu District, and ii) to encourage a younger generation to value what they have inherited from their fathers.
A representation of the author dances at Ngolokoto Village, Kasungu District, c. 2008. It seems appropriate to call this mask Bambo Hewiti.